Lingual Brackets
Invisible Regulation
Lingual brackets are attached to the inner side of teeth – palatinal or lingual –, they are a special type of fixed appliances. The lingual brackets have an aesthetic advantage over the conventional ones, as they are absolutely invisible. Theses brackets are individually manufactured in the laboratory with the appropriate orthodontic wires for each patient.
I would be happy to advise you whether a lingual treatment is possible and recommendable for you.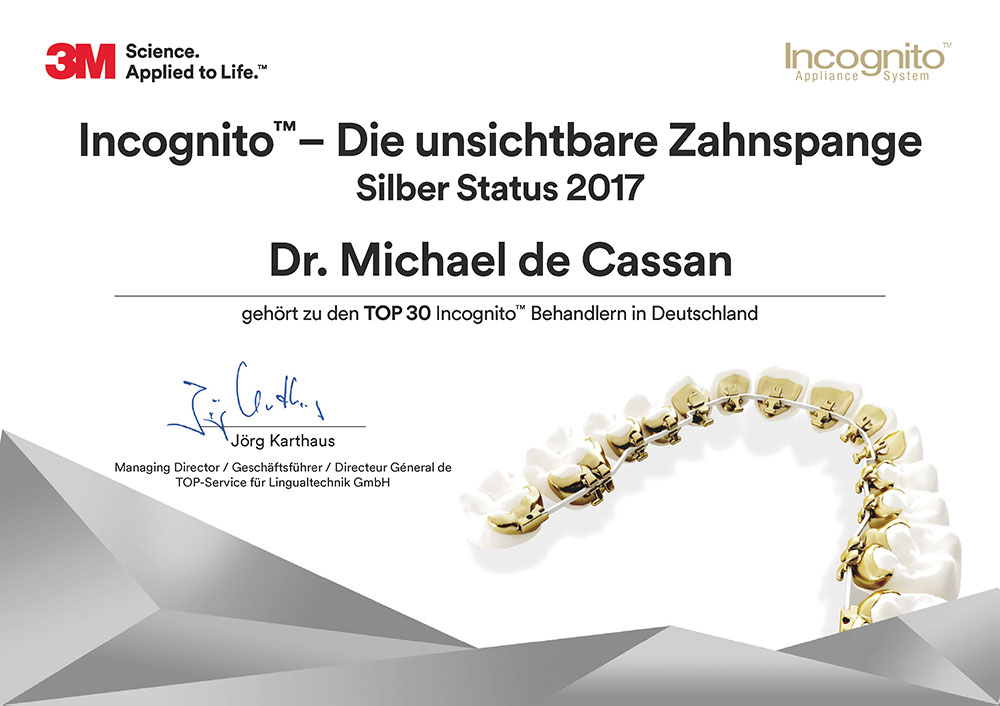 Lingual brackets allow the discreet regulation of your teeth. In contrast to removable appliances, the patient's carrying discipline for the progress of treatment is not decisive.
Treatment options with lingual brackets depend on individual tooth and jaw position. It must be borne in mind that the tongue mobility might be impaired – sometimes, a slight lisp can't be avoided. In addition, the cost of treatment is higher than for brackets being attached on the outer side of the teeth.
As a rule, the additional costs are not reimbursed by the health insurances.